Young Guys Bred & Fed b a r e b a c k
100% raw fucks with seeding and/or cum eating.
StX_Raw Skaters, Sc 3 (Bareback)

Beefy Boris Lang gives Charlie Keller's ass a nice licking and fingering here. Ezra Gibson keeps Lang's finger wet, sucking on it several times out of the hole. Gibson continues with the unedited ass-to-mouth action when the fucking starts, first sucking Lang's dick out of Kellar's hole and then both Lang's and Kellar's out of his own ass. A sandwich with Kellar in the middle is followed by Gibson getting dp'd. Gibson nuts riding Lang's dick and Kellar opens wide for it. Kellar also nuts riding Lang and though Gibson doesn't catch it he sucks the wet dick. Both get a taste of Lang's load and Kellar licks some up off of Lang's stomach.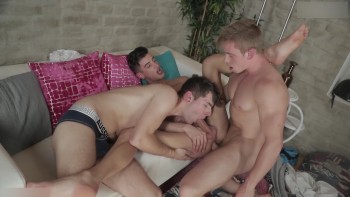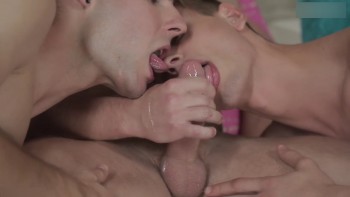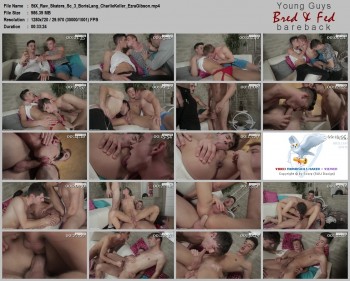 Size: 986 MB | Duration: 00:33:24 | Format: MP4 | Resolution: 1280x720 | FPS: 29.97

Download from Hotlink:
StX_Raw_Skaters_Sc_3_BorisLang_CharlieKeller_EzraGibson.mp4 - 986.39 MB

Download from Rapidgator:
StX_Raw_Skaters_Sc_3_BorisLang_CharlieKeller_EzraGibson.mp4

​
Last edited: