MODELS WANTED FOR HOMEMADE AND VERY AMATEUR NUDE MODELING SHOOTS - SEND MESSAGE AT MY PROFILE.
Name: Lenna from TrueAmateurModels.com
Age: 18
Height: 5' 02
Employment: Fast Food Restaurant Cashier
Pictures: 570 High Resolution Pictures And More Coming!
I met this amateur teen babe at a music festival the other day over at the community park! I was just walking around looking for a new amateur girl to shoot, and I noticed that there was an empty seat in the audience where the bands were getting ready to take the stage. And of course, I also noticed the girl who was sitting beside that empty seat ...and that was Lenna! I thought that she was an adorable and cute girl, so I decided to speak with her about becoming one of my models! She told me that she was 18 years old and had absolutely no experience in nude modeling. So yeah, Lenna is definitely a fresh and very amateur girl! I hope that you guys like her amateur nude modeling pictures, and be sure to check back for more stuff coming out from Lenna! Lenna has a total amount of 570 high resolution and large photos in the members area, but that number will grow much higher since I am planning on shooting Lenna a few more times!
Click the thumb below to go to the gallery!

photo above used from the gallery
https://www.trueamateurmodels.com/lenna-model.html
Name: Tatiana from TrueAmateurModels.com
Age: 18
Height: 5' 06
Employment: Grocery Market Cashier
Pictures: 2000 High Resolution Pictures + More Coming!
Videos 1 Hardcore Fuck Video
Here are some additional pictures of this tiny breasted (and very nervous) 18 year old teen at her first amateur nude modeling shoot. Tatiana and I have shot multiple times since then though, but I remember the first day she came over to shoot, she was so nervous and shy! I mean, I suppose I really cannot blame her since she didn't know me at all at and this was her very first time getting naked on the internet for everyone to see. But if you think she looks nervous in these modeling pictures, you ought to see the pictures of me fucking her and cumming inside of her pussy! Hope everyone enjoys these amateur nude modeling and homemade pictures of Tatiana modeling and spreading her ass!
Click the thumb below to go to the gallery!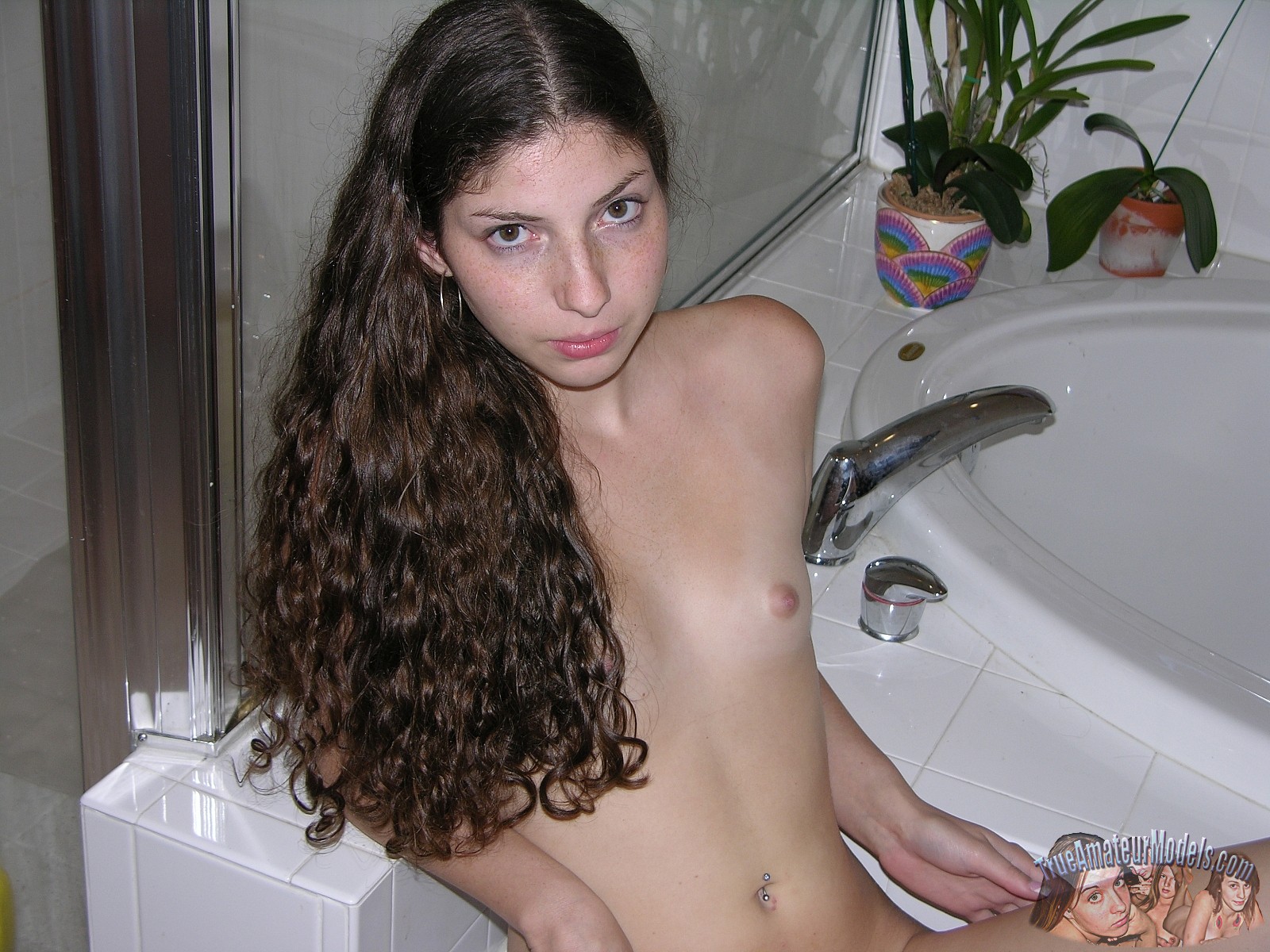 photo above used from the gallery
https://www.trueamateurmodels.com/18-year-old-teen-models-nude.html
Name: Ivy from TrueAmateurModels.com
Age: Just Turned 18
Height: 5' 04
Employment: Music Shop Employee
Pictures: 600 High Resolution Pictures + More Coming!
Watch 18 year old Ivy model nude and spread apart that tight teen pussy! I met her over at the shopping mall at her place of employment, which is at a music store. There are always a bunch of teen girls hanging around this store too because the store tends to cater towards people that listen to Metal and Punk music. One day, I was in the store browsing through the t-shirts when I came across the beautiful teen babe! She wasn't too sure about doing the nude modeling when I first spoke with her about it, but as you can see, she decided to go through with the shoot! Unfortunately, I only shot her one time though so Ivy has 600 pictures on the website ......(most of the other models have a lot more) but we may end up shooting again at some point in time. This hot little metalhead sure knows how to get into those poses and positions too! Ivy wanted for me to tell everyone that she is sorry for looking nervous in some of the photos ...but this was her first time ever doing anything like this. I just told her not to worry about that because I really do not mind the nervous look myself. If you ask me, it is all about the photographer capturing the moment as it really exists at the time...and as a photographer, that's exactly what I do! Hope you all enjoy these high resolution pictures of an 18 year old emo teen babe modeling and spreading nude from True Amateur Models!
Click the thumb below for the gallery!
photo above used from the gallery
https://www.trueamateurmodels.com/emo-teen-nude-ivy-model.html