HARMONY CONCEPTS - RAW 3 AND 4
- RU
The Raw Series. Live. Unscripted. As real as it gets!
Captured, stripped and bound again and again-live on tape!
Hogties, chair ties, strappados, frog ties. Bare breasts,
short skirts, skyscraper heels.
Tightly roped elbows and deeply buckled ball gags.
Raw Sessions #3 and #4 together on ONE video!
110 minutes of 100% onscreen rope jobs!!!
Director Jack Banner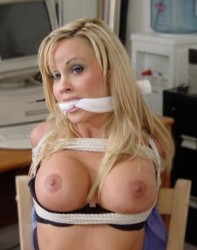 RAW-3_and_4.part1.rar
RAW-3_and_4.part2.rar
RAW-3_and_4.part3.rar
Last edited: