Julia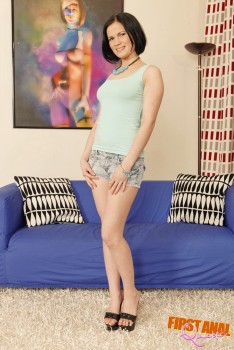 Real name: Angelina Chesnokova
Aliases: Isidora, Julia, Verochka
Date of birth: October 19, 1990 (23 years old)
Place of birth: Russian Federation
Weight: 74 kg
Height: 159 cm
Hair color: Brunette
Eye color: Brown
Greetings to all fans of young sexy babes with tight virgin butts! We want to introduce to you Julia - she is a super hot teen girl who always wanted to try anal sex, but saved her anal virginity for us. This lusty brunette has a great fucking body and after she showed it in all its glory, she got down to play with a long double end dildo. Watching her slamming this huge toy in her tiny asshole made Timo extremely horny and he couldn't stand aside any longer. He helped our sizzling guest to warm up her rear hole with the dildo and then replaced it with his meaty cock. Julia was excited to have such a fat tool in her tight asshole and this excitement made her pussy go dripping wet. Few moments after Julia had officially lost her anal virginity, she was pleasing Timo like a dirty slut with an itching ass. She was taking his tool deep and hard until it sprayed her lovely face with hot jizz.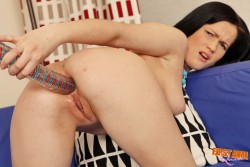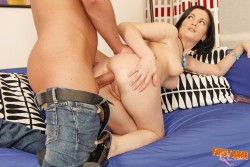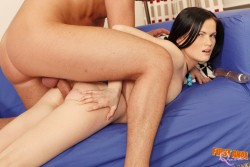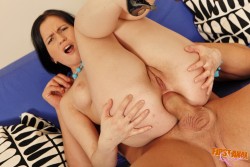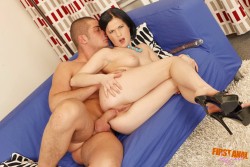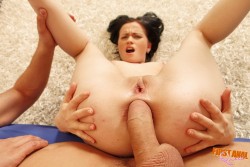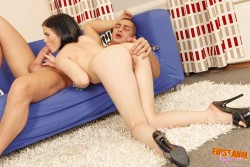 HD_682X1024
/ 258 pics / 75 MB
Source 1
Source 2
Следуйте
красоту
для специального содержания
------------------------------
Если вам понравился этот, поддержка веб-сайта!
FAQ
----
Я просто понял, некоторые файлы вниз.
Если вы хотите, чтобы я снова загрузить его, пожалуйста, дайте мне знать.
----
Ich habe erkannt, einige Dateien sind unten.
Wenn Sie mir es wieder hochladen möchten, lassen Sie es mich wissen.
----
I just realized some files are down.
If you want me to upload it again, please let me know.
----
Jag insåg bara vissa filer är nere.
Om du vill att jag ska ladda upp den igen, låt mig veta.