Scarlett Gold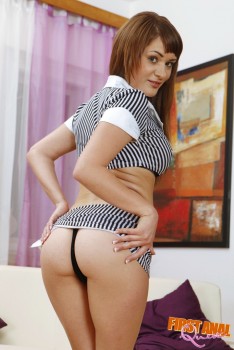 Real name: Victoria Polyakova
Aliases: Petia, Allochka Ekaterina, Scarlett Gold, Skart (websites)
Date of birth: April 15, 1994 (19 years old)
Place of birth: Russian Federation
Weight: 49.1 kg
Height: 164 cm
Body shape dimensions: Unknown
Hair color: Redhead
Eye color: Hazel
Scarlett caught our attention when we saw how her pert breasts and ripe booty look in her tight clothes. She took our invitation and the next day this redheaded hottie was parading her amazing body in our studio. When she pulled down her skirt and revealed her nice natural boobies, our man was ready to jump at her and fuck the living hell out of her tight fucking holes. But it is not how things are done here! Scarlett just like any other sexy young lady wants to be fondled with care and passion. Our man made her pussy go soaking wet while he was gently playing with her goodies and soon Scarlett had a toy in her lovely pink ass. It made our redheaded guest so horny that soon she was begging for his dick in her rear fuck hole. Some proper ass pounding helped this damsel to turn into a tempting anal whore with cum all over her heated crotch.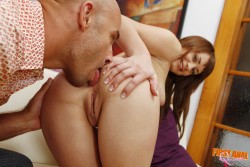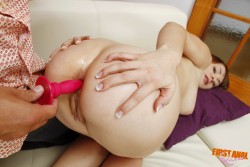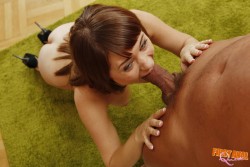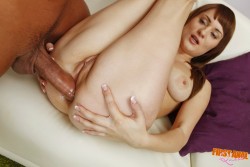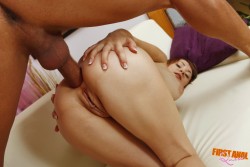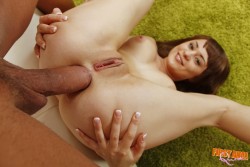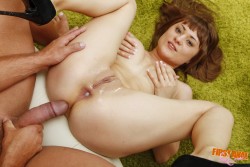 HD_682X1024
/ 258 pics / 75 MB
Source 1
Source 2
Следуйте
красоту
для специального содержания
------------------------------
Если вам понравился этот, поддержка веб-сайта!
FAQ
----
Я просто понял, некоторые файлы вниз.
Если вы хотите, чтобы я снова загрузить его, пожалуйста, дайте мне знать.
----
Ich habe erkannt, einige Dateien sind unten.
Wenn Sie mir es wieder hochladen möchten, lassen Sie es mich wissen.
----
I just realized some files are down.
If you want me to upload it again, please let me know.
----
Jag insåg bara vissa filer är nere.
Om du vill att jag ska ladda upp den igen, låt mig veta.