Title:
BDN65 - MISBEHAVIN' MISS
CATEGORY:
Bondage, Ropes, Fetish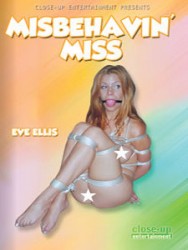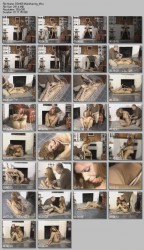 Type:
WMV
Duration:
01:11:05
Resolution:
352x288
File Size:
291.40 MB
Description:
When Eve misbehaves, her boyfriend decides that a few tough ties might teach her a lesson.
This video features seven ties, with a number of extreme variations, that give Eve a bit more than she bargained for.
From the opening scene, in which she is loosely tethered by her neck in the living room, to the final seated bondage where more and more ropes are added to pull her into an ever-constricting package of torment, Eve gets the chance to fully reflect upon the consequences of her misbehavior. In one highlight of the video Eve's in a tight ball with her ankles roped firmly to her thighs and her bare toes wiggling right next her exposed labia.
She actually tries to waddle around on her ass and toes! A wooden chair bondage with her ass on the seat, her shoulders arched backward down to the floor and her arms tightly roped to the legs of the chair, affords the camera some extreme close-ups of her spread pink flesh.
Foot lovers will especially enjoy the extreme ties that offer close-up shots of her soft, bare feet and wriggling toes. Finally, at the end of the tape, Eve admits that this session was much more difficult than she was expecting, and Bryan's extreme bondage certainly bears this out.
Download File | Rapidgator.net:
BDN65-Misbehaving_Miss.avi